Discover more from We Ate Well
A community for foodies, exploring the world of wellness through vegetarian food. Weekly low carb recipes, interviews with experts, unsolicited advice and recommendations. From the author of The Vegetarian Reset.
Over 2,000 subscribers
It's my last newsletter of the year, folks! And it is PACKED.
First things first - this beet and feta dip got stuck in my head a couple of days ago, so I spent some productive hours on Christmas morning photographing it, post the gift-opening frenzy. We make a seasonal and spectacular Muhammara using beets instead of roasted peppers. The tanginess of the Mediterranean flavors marries blissfully with the earthiness of the beets and creates the perfect New Year's Eve party appetizer that provides some protein, fat and fiber before that champagne toast. For the full flavor experience, I insist you get yourself a bottle of pomegranate molasses and Aleppo chile flakes.
Mediterranean-Style Beet & Feta Dip
Ingredients
BEET MUHAMMARA
1/2 cup / 56g raw walnuts

9 oz./250g cooked beets (I used one that comes ready-cooked, to save time)

1.5 Tbsp. pomegranate molasses, or 1.5 Tbsp. lime juice + 1 tsp. honey

2 Tbsp. Aleppo chile flakes, or 1.5 Tbsp. sweet paprika + 1 tsp cayenne

2 Tbsp. lemon juice

1 Tbsp. olive oil

1 small clove garlic

1.5 tsp ground cumin

1/2 tsp fine sea salt
WHIPPED FETA
1 block feta (6 oz./168g) - use vegan feta to veganize

1/2 cup/110g Greek yogurt

1.5 Tbsp. lemon juice

1 small clove garlic
TOPPINGS
2 Tbsp. olive oil

1/2 tsp. za'atar

1 Tbsp. finely diced green bell pepper

1 Tbsp. finely diced cucumber

1 Tbsp. finely diced red onion

3-4 kalamata olives, sliced into rings

1 tsp. finely chopped parsley
Seed crackers and crudites, to serve.
Directions
Step 1. To make the Beet Muhammara, toast the walnuts lightly on the stove-top over medium-low heat for 5-10 minutes until lightly browned. Combine walnuts and all other ingredients into a food processor and blend until nearly smooth; the mixture will still be a bit grainy. Spread the muhammara on a large tray and wash out the food processor bowl.
Step 2. To make the Whipped Feta, blend together all ingredients in the same food processor until smooth. Spread the whipped feta over the muhammara on the tray.
Step 3. Add the Toppings: drizzle the olive oil, sprinkle za'atar and the remaining toppings over the dip.
Serve with seed crackers and crudites and enjoy!
Subscribe to receive more recipes like this one!
---
Coming back from a delicious Ethiopian lunch in the early days of my Wall Street career, my eagues and I offered our nicely packaged leftovers to a homeless person on the street. He gingerly took a peek inside the box and handed it right back to us, saying, "Thanks, but I prefer food that I am used to." In that moment that I realized that if food is not culturally appropriate, it doesn't nourish the needy, even if it's free of cost.
That's why I'm taking a moment to give thanks for the South Asian Council for Social Services, its amazing founder Sudha Acharya, and their dedicated staff and volunteers. SACSS offers legal, educational and social services, and culturally appropriate groceries (rice, dal, spices, vegetables, milk) to immigrant families in need. In its 20+ years of existence, it has expanded to serving over 1700 families by giving them not just support for healthcare access, food security, mental health counseling, language and computer training but most importantly the dignity to carry on. Their staff speaks 19 languages so they can support anyone who walks in. Last month, I had the opportunity to visit their community center in the heart of Flushing, Queens and witness the operations in action, and was blown away.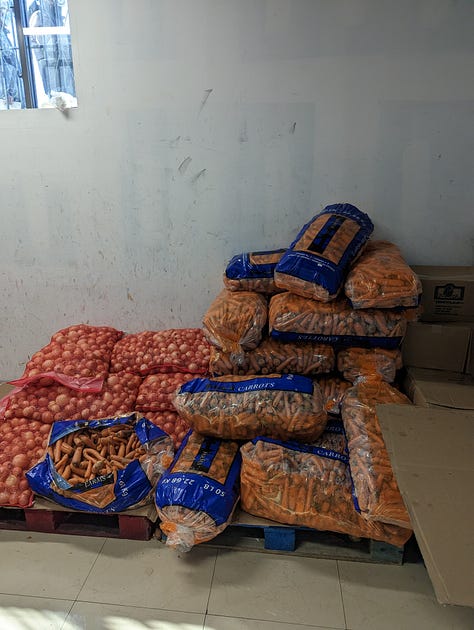 My father-in-law wrote a beautiful blog about our visit and the organization's pursuit of service that you should read here.
If you're a foodie looking for a cause - look no further than SACSS. Donate this year. Tell your friends, family and colleagues about them. Be an ambassador. Pay it forward.
---
These past few weeks have been the busiest time of the year for me, as I gear up for my cookbook launch in January. Interviews to prep for, companion pieces to write, events to plan, and so much else. As I found myself losing sleep over the tiniest details, I started to realize that I needed some time to reflect and cherish each moment that I have longed for.
My only new year's resolution this year is the practice of gratitude - to be fully present in and savor each moment, to fully experience the joy of connecting with my readers, to fully accept every reaction and review, and to journal the highs, lows and lessons of each day so that I can look back one day to see how far I've come. And most important, eternal gratitude for the support from my family and friends, and the opportunities I've had.
HAPPY NEW YEAR to you all! I hope 2023 brings you many moments you can be grateful for.
---
Pre-order my cookbook and get 15 BONUS recipes!
US | UK | AUS | CAN | Get your pre-order bonus!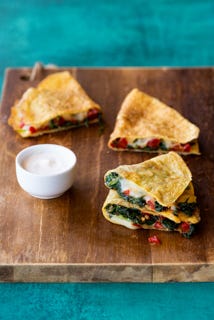 Not sure? Download a free sample.
Psst. My publisher is giving away 8 free copies on Goodreads: Enter here! (US only, ends Jan 4th)